You will fall in love with Jiufen.
In the early morning, Jiufen is covered by clouds and mists, feeling misty as the first love. Anyone must fall in love with ocean and mountain view in Jiufen...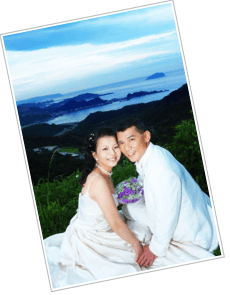 Donny Fell in love with this piece of scenery and romantic feeling. Leaving everything in the foreign country behind, he decided to returned to his hometown and build up his dream "Storia D'amore" homestay, dedicating to his lover, A-fen.
What a wonderful picture to date with your lover and share happiness during the journey.
This piece of scenery witnesses their ever-lasting love...
Step into Jiufen and visit the Shengping Theater.
Write down your love story and memories during the journey in Jiufen.