Time passes yet beauty and romance remains.
Nights in Jiufen is tranquil. Every street lamp is just like dazzling smile.
Yearning always emerges during these romantic nights.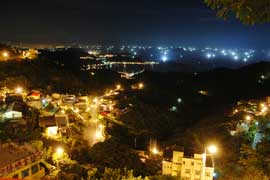 Warmness of sunshine covers clouds and mists of Keelung Mountain. The sky returns to its original blue hue.
While you take a walk along the street, the distant horizon begins to whiten, the sun shines and dew of leaves drops down.
The weather in Spring is changeable, sometimes misty, sometimes rainy. The sun shines when clouds float apart.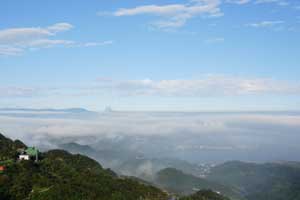 Dear friend, have you ever felt your hand touching the clouds?
Suddenly, the sun sinks into the sea and the sky reflects red by the sunshine.
Hand in Hand with your lover and enjoy the romantic Jiufen...